The TOTEM goes back to Germany at the SHK Essen 2016
TOTEM ENERGY attends the SHK Essen trade fair in Germany, from March 9th to 12th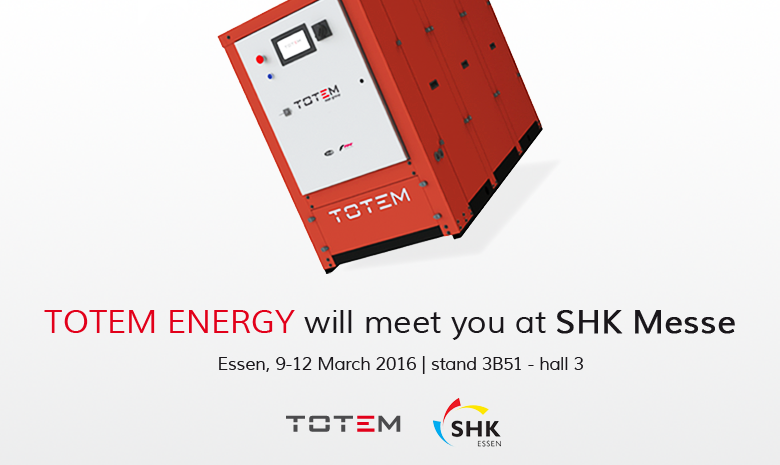 Now at its 50th edition, the SHK Essen trade fair is the most important exhibition in Germany for professionals from the fields of sanitation, heating, air conditioning and renewable energies.
Gathering 560 exhibitors from 15 countries, SHK Essen is a great opportunity for confrontation for TOTEM ENERGY, that attends the fair with its partner NI-TEC Handelsgesellschaft. As more than 48,000 people visited the fair during the last edition, it is also a great showcase for the TOTEM micro-CHP units in a strategic market for the company.
TOTEM ENERGY, safe in the knowledge of the outstanding quality and competitive performances of its product, is waiting for you from March 9th to 12th at the SHK Essen 2016, Germany, stand 3B51, hall 3.