TOTEM comes to Hannover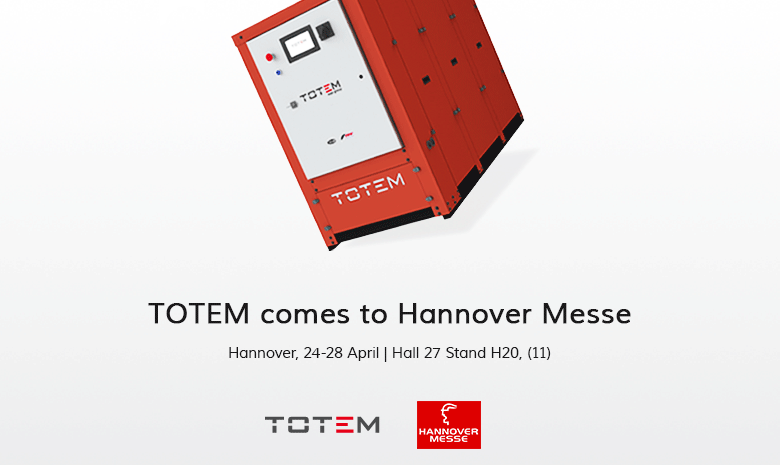 If last year Mr. Obama was the one opening the 2016 edition of the Hannover Messe, this year Beata Szydlo, Prime Minister of Poland, together with the Chancellor Angela Merkel, has the honor of inaugurating the 2017 edition of the Hannover Fair (24-28 April).
For the third consecutive year, TOTEM ENERGY attends the event in Hannover – more than 190,000 visitors, 5,200 exhibitors and 75 countries were represented in the 2016 edition – to promote TOTEM products among the protagonists of the energy efficiency and sustainability market: the TOTEM micro-CHP unit and the TOTEM Full-Thermal. This last combines the high performances of a heat pump with the advantages of a CHP system, allowing savings up to 50% compared to the traditional air-conditioning and heating systems.
Save the date! 24-28 April 2017: come to visit TOTEM stand! Hall 27, Stand H20 (11).