asjaGen srl changed its name to TOTEM ENERGY srl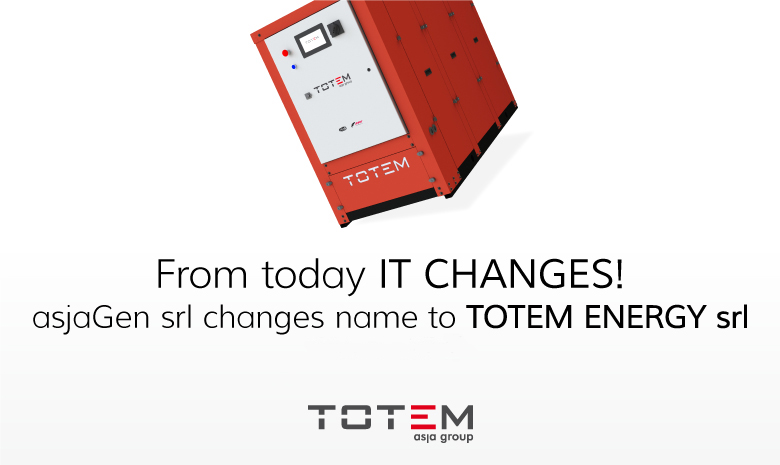 Asja Group is pleased to announce a first important breakthrough point: after just 100 days from the beginning of production more than 100 TOTEM units have been sold in Italy and abroad (Germany, UK, Czech Republic and USA). This brilliant result strengthens our belief that TOTEM shall play a leading role within the Group as it's a perfect fit into the national and international energy policies which are more and more focused on energy efficiency.
In order to align the brand with the company's name, asjaGen srl changes its name to TOTEM ENERGY srl.
The update is not just in the name of the company, everything was restyled from the brochure to the website which was renewed into the style and in contents.