The TOTEM goes U.S.
TOTEM ENERGY to attend the Technology & Market Assessment Forum, September, 27th-29th, 2016, Buffalo, NY.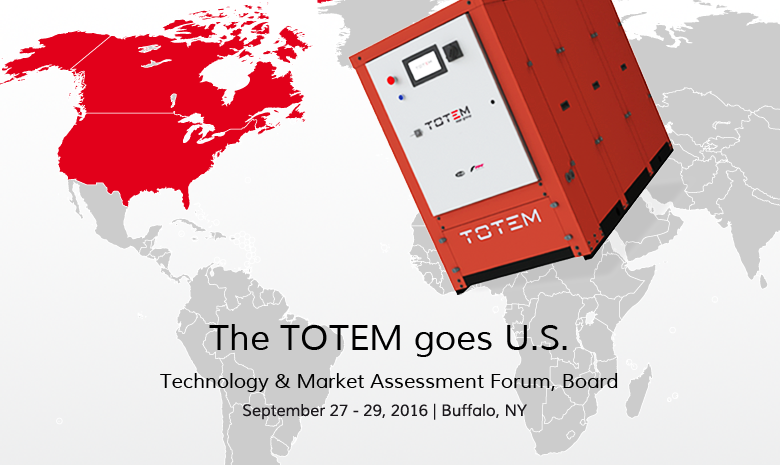 Micro-CHP market is growing worldwide (14.2% CAGR to 2020), but North America is the fastest-growing region, in particular in the residential sector, where demand is increasing driven by favorable government policies.
This positive picture brings about opportunity TOTEM ENERGY is ready to seize by attending the Technology & Market Assessment Forum in Buffalo (NY), one of the most important event in the U.S. for heating industry companies and natural gas utilities.
State-of-the-art technology, efficiency up to 100%, flexibility of usage and operations, reliability and design: the strong points of the TOTEM that Gianluca Ragonesi, TOTEM ENERGY's head of business development and sales, is to highlight in its speech at the Forum.
The goal is to make North America one of TOTEM ENERGY's major markets, by engaging dealers and distributors as well as Energy Service Companies (ESCos), to score another success of the "Made in Italy" brand in the land of opportunity.
Download here the presentation slides of Mr. Ragonesi's speech.