TOTEM Energy hosted ILO's Green Jobs Programme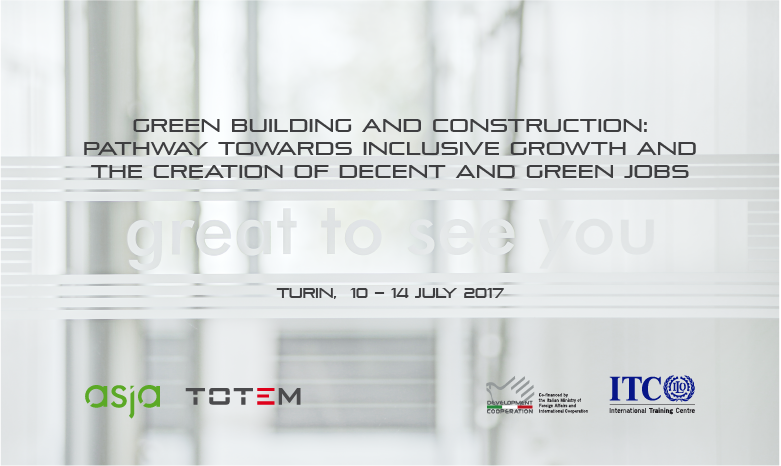 On July 12th, TOTEM Energy hosted the course "Green building and construction: Pathway towards inclusive growth and the creation of decent and green jobs", organized by the International Training Centre of the ILO (International Labour Organization). The course, that falls within the initiatives promoted by ILO's Green Jobs Programme, is intended for representatives and officials from governments, companies, agencies, associations and universities of Developing Countries. The aim is to provide participants with a set of notions and skills for the promotion of more and better jobs for inclusive green growth in the building construction sector.
The training session was led by the Board Member of Totem Energy Mr Re Fiorentin and it focused on the advantages of TOTEM micro-CHP technology in terms of improved energy efficiency in buildings and reduced GHG and noxious emissions. In addition, this technology allows on-site and on-demand power and heat production, thus representing a key instrument for distributed generation. TOTEM micro-CHP systems can also work in "island mode" and thus are a perfect solution for off-grid energy generation and a reliable source of power and heat in the event of blackouts.
Before TOTEM Energy's chairman Mr Re Rebaudengo's closing speech, participants visited the manufacturing facility where TOTEM micro-CHP systems are produced and tested.
Download Mr Re Fiorentin's presentation.