TOTEM, NOx emissions and decentralised energy generation in London
Thanks to its ultra-low emissions, the TOTEM is highly desirable to reduce the impact of decentralised energy, as well as reducing pollution levels on a national scale.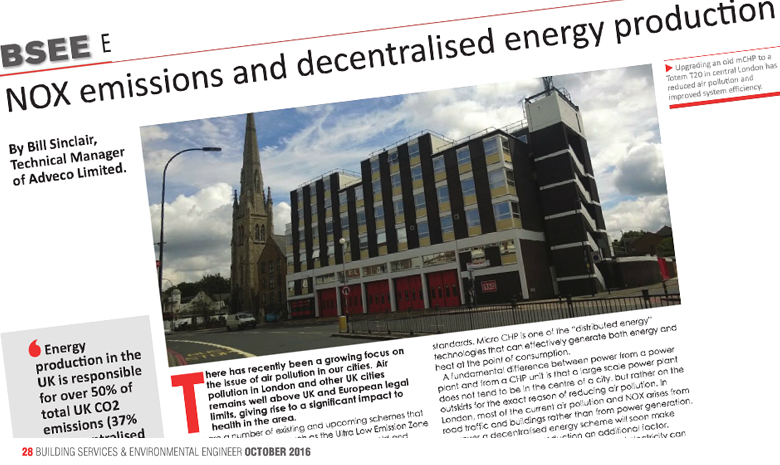 Many cities like the English capital are implementing low-carbon decentralized energy programmes as a way to cut CO2 and other GHG emissions. CHP technology is one of the most effective options for distributed generation, as it allows users to generate both heat and power when and where needed.
However, only the "cleaner" micro-CHP systems should be deployed, otherwise NOx emissions would reduce on a national scale, while increasing in urban centers. TOTEM has the lowest NOx emissions of any small scale CHP in its class, 24 times lower than the limits set by the EcoDesign directive.
Read the full article from the October 2016 edition of Building Service & Environmental Engineer Magazine.